"Is there ONE simple action that YOU can do EVERY DAY to practice hearing God's voice?"
YES! (woot! woot!)
God has given me a "refreshingly simple exercise" that you can practice every day to completely change your life, by opening up your heart and spiritual ears to Jesus.
It keeps you humble, refreshed, and actively in tune with the Holy Spirit and His plan for your life.
It also protects and alerts you to spiritual attacks, and illuminates blockages in your soul that are keeping you from fulfilling all the God has for you.
Finally, it is the same activity that has helped me grow into the man of God I am today, sharing the love of Jesus with thousands every week.
So what is it?
It is a simple devotional method I lay out in detail, demonstrate for you, and practice with you in a brand new video series called...
The GOD Letter.
This is a hands-on video practicum that you can do each day that will help you deepen your walk with God, confidently hear His voice, and fulfill your destiny.
BEGIN experiencing a deeper, more fulfilling spiritual journey with Jesus today!

Your Instructor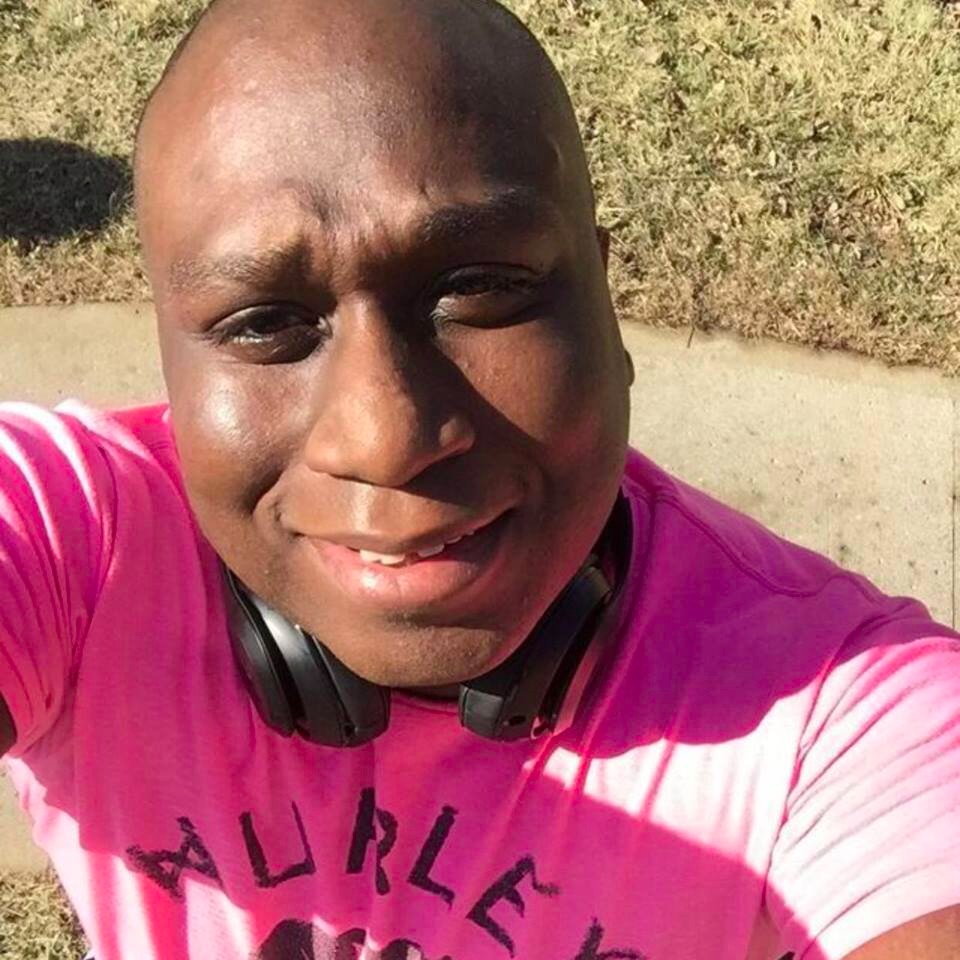 Hey, I'm Anthony Alexis, and sometimes, my heart REALLY hurts! (Ouch!)
I'll bet your heart feels REAL pain too sometimes.
About 5 years back I lost my first baby boy to health complications. I was devasted beyond belief. My joy from being a father and husband was gone. With all the grief my marriage failed. Then I lost a church family, ministry, home, career, and had a nervous breakdown in the aftermath. I seriously contemplated suicide because I thought my life was over, but then something happened.
Jesus did something strange that surprised me.
He slowly re-educated me about love.
Really "took me to school", so to speak.
Not just any old feeling. Not fake religious motions from a lifetime in church. It was REAL LOVE.
The Pure Love of JESUS CHRIST. (Say what? For real?)
It REALLY changed me. It utterly transformed me.
All my bitterness went away. I no longer thought of myself like a victim. My self-pity went away. I got stronger. He showed me how to resolve my grief and say goodbye to my son. He showed me how to stop emotional eating and lose 60 pounds. He showed me how to get out of debt. He showed me how to rebuild my life, one brick at a time. He taught me how to love myself, love others, love church again, and love God with EVERY CELL IN MY BODY, EVERY PART OF MY HEART AND MIND, WITH THE ENTIRETY OF MY HUMANITY AND SPIRIT, FLAWS AND ALL.
I took a GIANT leap of faith and started this ministry while I was still on the brink of homelessness, to share with others what I had learned. It's called Transforming Love.
Today, I've being restored financially to a place of stability, I've got an amazing wife and family, I was miraculously healed of bipolar after 15 years of struggle, and I've been almost completely restored in many ways, but it's still hard to watch the news, go to work, or live life without seeing HUGE needs all around. People getting divorced, committing suicide, going bankrupt, cheating, lying, stealing, homelessness, crime, poverty, disease, and so much more that it's OVERWHELMING.
Growing up in the Christian church, I've seen all kinds of miracles and generosity, but I've also experienced a lot of betrayal, drama, politics, and ulterior motives. I still love the church! It's the Bride of Jesus! Yet the key ingredient missing in our churches, schools, workplaces, and society overall is...
THE PUREST LOVE OF JESUS.
The Love that washes away every hidden motive other than bringing Jesus Glory in all realms or life. It changes the game. Makes you a better parent, spouse, student, co-worker, boss, church leader etc. The Love that infuses every aspect of your existence with new life and purpose.
Love is the greatest gift given to us by God at Creation. We were all woven and shaped by it even before our mother's wombs by a God who knows our every detail, but somewhere along the line all of us have felt the separation and corruption of sin and darkness. We can't ignore it anymore. Sin stinks and hurts, but The Love of Jesus is the most BEAUTIFUL cleanser! This class and school is a judgement-free zone where you can get the healing and new habits you need. Transforming Love can help you to re-establish healthy sacred boundaries, rebuild your confidence, and lose unnecessary physical and emotional weight.
Love is waiting for you in the arms of Jesus. No hidden agendas. Just true love, power, and transformation. It's time for you to get healed inside and out.
Get Healed. Get Transformed. Get Loved.
Get on the "Love Train" with me, and Get Trained to Love! (See what I did there? I'm a Corny Genius! Haha!)... ;)
Always Transforming in Love,
Anthony.
Frequently Asked Questions
When does the course start and finish?
The course starts now and never ends! It is a completely self-paced online course - you decide when you start and when you finish.
How long do I have access to the course?
How does lifetime access sound? After enrolling, you have unlimited access to this course for as long as you like - across any and all devices you own.